What is mesotherapy treatment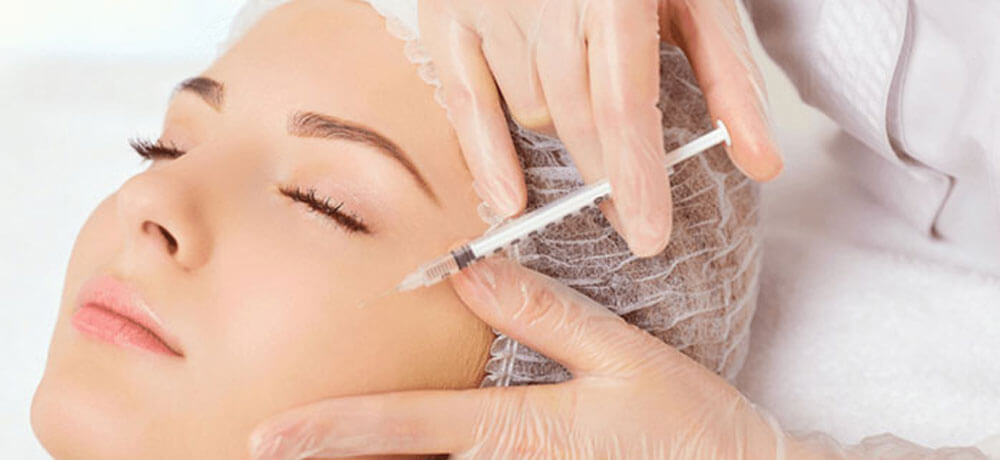 Mesotherapy is a simple and effective cosmetic procedure focusing on rejuvenating the skin. During this treatment, a mixture of essential nutrients, including vitamins, minerals, amino acids, and other beneficial substances, is carefully injected into the middle layer of the skin.
This personalized blend targets skin issues like wrinkles, acne, or hyperpigmentation. By directly delivering these nutrients to the skin, mesotherapy stimulates cell renewal, boosts collagen production, and promotes skin rejuvenation.
It's a fantastic option for those seeking to enhance their skin's health and appearance.
Summery of mesotherapy treatment
Procedure Overview:
Injecting a customized cocktail of vitamins, minerals, and active ingredients into the facial skin, without surgery
Purpose:
Improves skin texture, tone, and elasticity while reducing signs of aging.
Method:
Tiny injections are administered with a fine needle or mesogun, targeting specific areas of the face.
Treatment Duration:
Sessions typically last 30 minutes to an hour, varying based on treatment areas and individual needs.
Downtime:
Minimal downtime, with some redness, swelling, or mild bruising that subsides within a few days.
Results:
Gradual improvement in skin texture, firmness, and radiance. Results vary, but typically visible after a few sessions. Maintenance treatments may be recommended to prolong the effects.
Suitable Candidates:
Suitable for individuals seeking skin rejuvenation, hydration, and improvement of mild to moderate signs of aging. Consultation with a dermatologist or aesthetic professional is recommended.
What is mesotherapy used for?
Mesotherapy can be used for a variety of cosmetic concerns, including:
Reducing wrinkles and fine lines
Treating acne and acne scars
Brightening and evening out skin tone
Reducing the appearance of cellulite
Treating hair loss or thinning
Tightening loose skin
Treating stretch marks
Mesotherapy benefits
The potential benefits of mesotherapy can vary depending on the individual and the specific treatment. Some possible benefits may include:
Improved skin texture and tone
Reduced appearance of wrinkles and fine lines
Increased collagen production
Reduced acne and acne scars
Reduced appearance of cellulite
Thicker, fuller hair
Tighter, firmer skin
How effective is mesotherapy for
The effectiveness of mesotherapy can vary depending on the individual and the specific treatment. Some studies have shown promising results for certain skin concerns, such as reducing the appearance of wrinkles or improving skin texture. However, more research is needed to fully understand the effectiveness of mesotherapy for various cosmetic concerns.
Is mesotherapy safe?
When performed by a trained and licensed professional, mesotherapy is generally considered safe. However, as with any medical procedure, there are potential risks and side effects to be aware of, such as:
Swelling or bruising at the injection site
Infection
Allergic reaction
Scarring or skin discoloration
Pain or discomfort during or after the procedure
Is mesotherapy painful?
Mesotherapy injections can cause some discomfort or pain, but this can vary depending on the individual's pain tolerance and the specific treatment area. Some people may experience mild pain or discomfort during the procedure, while others may find it more uncomfortable.
How often should you do mesotherapy?
The recommended frequency of mesotherapy treatments can vary depending on the individual and the specific treatment. In general, a series of treatments spaced out over several weeks or months may be recommended to achieve optimal results. Your healthcare provider can help you determine the best treatment plan for your individual needs.
How many mesotherapy sessions are needed?
The number of mesotherapy sessions needed can vary depending on the individual and the specific treatment. Some people may see results after just one session, while others may require multiple sessions to achieve the desired outcome. Your healthcare provider can help you determine how many sessions may be needed based on your individual needs.